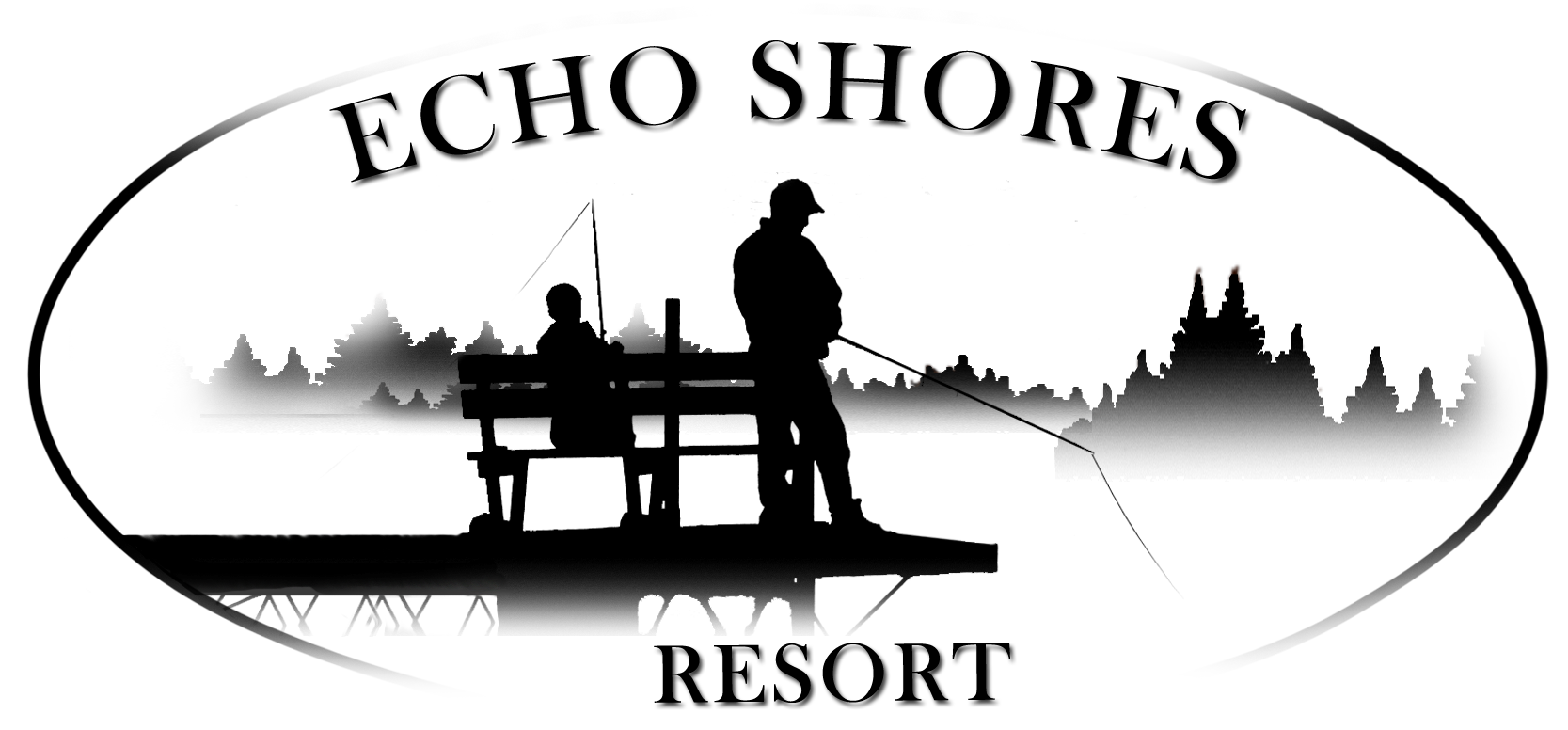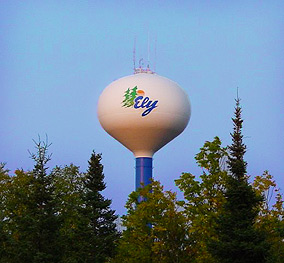 There's no shortage of things to do in the Ely Area and ECHO SHORES RESORT is centrally located to enjoy all the area has to offer. Outdoor activities abound here including day-trips by canoe into the famous Boundary Water Canoe Area Wilderness, Hiking & Biking in the Superior National Forest, outdoor photography, and frequent encounters with our local wildlife. You'll also surely want to visit some of Ely's unique shops, restaurants, museums, and exhibits.
Ely is home to the International Wolf Center's flagship interpretive facility, a multi-million dollar complex that examines one of the most elusive and misunderstood animals in the world. Center visitors learn about the natural history of wolves by observing the resident wolf pack and touring the "Wolves and Humans" exhibit. Program participants can track wolves by plane, go on evening howling expeditions or put on snowshoes and follow the predator's winter tracks. Videos, talks, demonstrations, family day programs and other adventures round out a visit to the IWC.
9 am – 5 pm daily, May-Sept. (until 7 pm July and Aug.).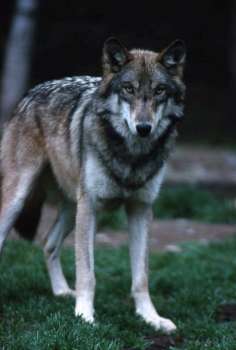 The mission of the non-profit North American Bear Center is to advance the long-term survival of bears worldwide by replacing misconceptions with scientific facts about bears, their role in ecosystems, and their relations with humans. The Bear Center is dedicated to replacing misconceptions with facts worldwide. It is also working to conserve bear habitat, stop poaching for bear body parts, rehabilitate injured and orphaned bears back to the wild, and implement methods to reduce conflict between humans and bears.
This Minnesota State Park features the first, deepest, and richest underground iron ore mine in Minnesota. Tours of the mine lead visitors through the world of underground mining. The 1.5 hour guided tour will take you 2,341 feet down and more than 100 years into our past where an electric train ride brings visitors to the last and deepest area mined, unchanged from when the mine closed in 1962. The mine also houses the MINOS High Energy Physics lab and tours are likewise available.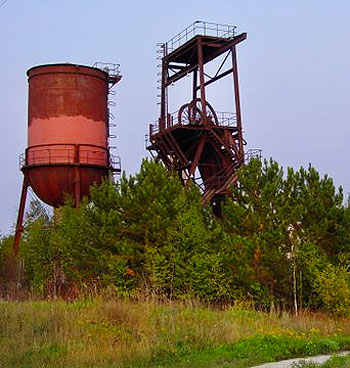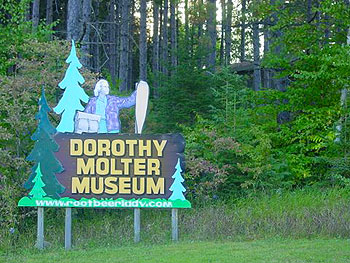 The Dorothy Molter Museum is a memorial to the legendary last resident of the BWCAW, who died in 1986 after living most of her 79 years on Knife Lake near the U.S.-Canada border. Canoeists often stopped at Molter's home to enjoy her hospitality and famous homemade root beer (she was often referred to as "the Root Beer Lady") The museum's two log cabins were transported out of the BWCAW piece-by-piece and reassembled in Ely.
A two-story building celebrating the history, life and ways of the Bois Forte Band of Ojibwe. 3,000 square feet of exhibits, including a mural on the migration of the band into the Great Lakes area; maps; artifacts; a Waaginogam — or wigwam — fur trading post and school re-creations; a wall on spirituality and beliefs; a life ways exhibit that includes education on topics such as gathering rice, bead work and baskets; a constellation ceiling; and a veteran's wall that pays tribute to Bois Forte band members who served in the U.S. armed forces.
Golfing
If you're an avid golfer a trip to the North Country wouldn't be complete without venturing off to one of the areas expansive golf course. There are three 18-hole golf course within 45 minutes of ECHO SHORES RESORT.
The Wilderness Golf Course on Lake Vermilion…is wrapped around picturesque Minnesota woodlands, which include majestic white and red pines, thick evergreens and dramatic rock outcroppings, the challenging course is as visually stimulating as it is enjoyable to play, making it a true golfer's dream.
Giants' Ridge located about 45 minutes from Ely offers 2 top notch golf courses. Highlighted by bent grass fairways, white sand bunkers, sparkling blue lakes, giant boulders and towering trees, "The Legend" at Giants Ridge is a golf course that's famous for all the right reasons, and sculpted in equal parts from the north woods and reclaimed minelands, "The Quarry" at Giants Ridge is a course with a style all its own.
If spending the day walking and absorbing the beautiful scenery is your idea of a great way to spend a day, then you'll find just what you're looking for on one of the hiking trails in the Ely, MN area. Among the most popular include the Bass Lake Trail, the Angleworm Trail, Trezona Trail, Kawishiwi Falls Trail, Secret/Blackstone Trail and the Snowbank Lake Trail. Depending on the experience you're seeking, these Ely area hiking trails can lead you either on a short jaunt, a vigorous day trip, or an extended wilderness trek.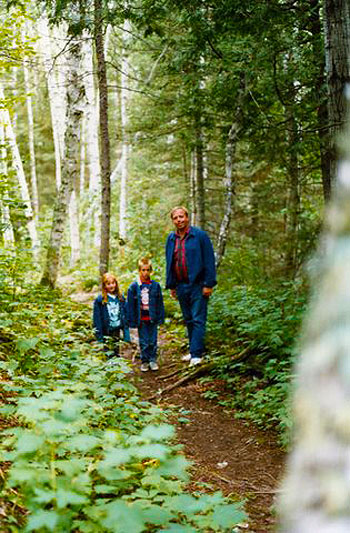 Biking Trails
The surrounding National Forest has countless miles of mountain biking opportunities just to the north along the Echo trail. The first area is located about 4 miles northwest of the resort on the Hanson Lake Rd. This gravel road will take you to the shores of Hanson Lake (a crystal clear stream trout lake) and beyond keep a close eye as this a great place to spot some of our local wildlife.
Just ¼ mile past the Hanson Lake Rd. is Forest Service rd 459 which is a gravel road leading to the Mudro canoe access (site of the old Chainsaw Sisters Saloon). The trail continues north beyond this point and will lead right to the edge of the BWCAW. There are many side routes along this road with endless areas to explore. This is a vast area and it is advised to have a GPS along and always let someone know your travel plans.
Another route that offers great opportunities for spotting wildlife, including moose and deer, is located off Cty Rd 644. This area is networked with old and new logging trails (providing great forage for wildlife). These trails are well designed for mountain biking, the 644 road is a mix of paved and gravel surface and offers a panoramic view of Burntside Lake.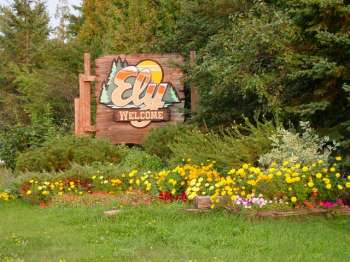 Visit Historic Downtown Ely…
Whether your interest lies in landing giant northern pike, massive lake trout or the much revered and sought after walleye, THE place to begin your quest is Babe's Bait and Tackle. Babe's has been in the same location for over 27 years, one of the oldest fishing landmarks in the region. Fishermen from all over the country and beyond pass through the doors of Babe's, locally known as "the best little bait shop in Ely".
Steger Moosehide Mukluks are made for everything from fashion to extreme winter conditions. From haute couture runways to the North and South poles, from city streets to the Iditarod Dogsled Race trail in Alaska, they have designs suited to all.
33 E. Sheridan St.
Ely, MN 55731
218‑365‑3322 or 1‑800‑685‑5857
Award-winning nature photography by Jim Brandenburg. For over 20 years, Brandenburg traveled with National Geographic and has won more prestigious awards than any other nature photographer.
11 E. Sheridan St.
Ely, MN 55731
218‑365‑6563 or 1‑877‑493‑8017
Pengal's Basswood Trading Company
Ely's premier location for imprinted and embroidered sportwear, serving the Ely, MN area for three generations. Most unique designs and garments, decorated on site. Nordic skis – Fischer, Atomic, Solomon, Alpina – we custom fit.
137 E. Sheridan St.
Ely, MN 55731
218-365-3322 or 1-800-685-5857
Hand-made sweaters, anoraks', and fleece apparel for all seasons. This uniquely embroidered clothing has stood-up to the tests of nature on the great Antarctic expeditions and is a favorite amongst dog mushers world-wide.
205 E Sheridan St
Ely, MN 55731
218-365-6602
Hand made pastas, pizzas, and authentic Italian cuisine and located right in the heart of Ely.
520 E. Sheridan St
Ely, MN 55731
365-3688
Burntside Lodge
If you're looking to treat yourself to an elegant meal with quite possibly Ely's finest cuisine, be sure to check out the lakeside dining room at Burntside Lodge. Seating is limited and reservations should be made well in advance.
2755 Burntside Lodge Rd
Ely, MN 55731
218-365-3894
Chocolate Moose
Authentic log cabin restaurant with plenty of Northwoods charm, friendly service, and excellent menu selection. Serving breakfast, lunch, and dinner inside or out on the expansive deck.
101 North Central Ave
Ely, MN 55731
218-365-6343
Stony Ridge Café
Ely's best kept secret sits on the shores of Shagawa Lake just a few minutes out of Ely. You'll be hard pressed to find a better burger in Ely and be sure to check out their weekend dining specials.
60 Lakeview Ave.
Ely, MN 55731
218-365-6757
Established in 2015, responsibly serves the community of Ely Minnesota. We invest in local products and provide an inviting atmosphere.
145 East Sheridan Street
Ely, MN 55731
218-365-4855