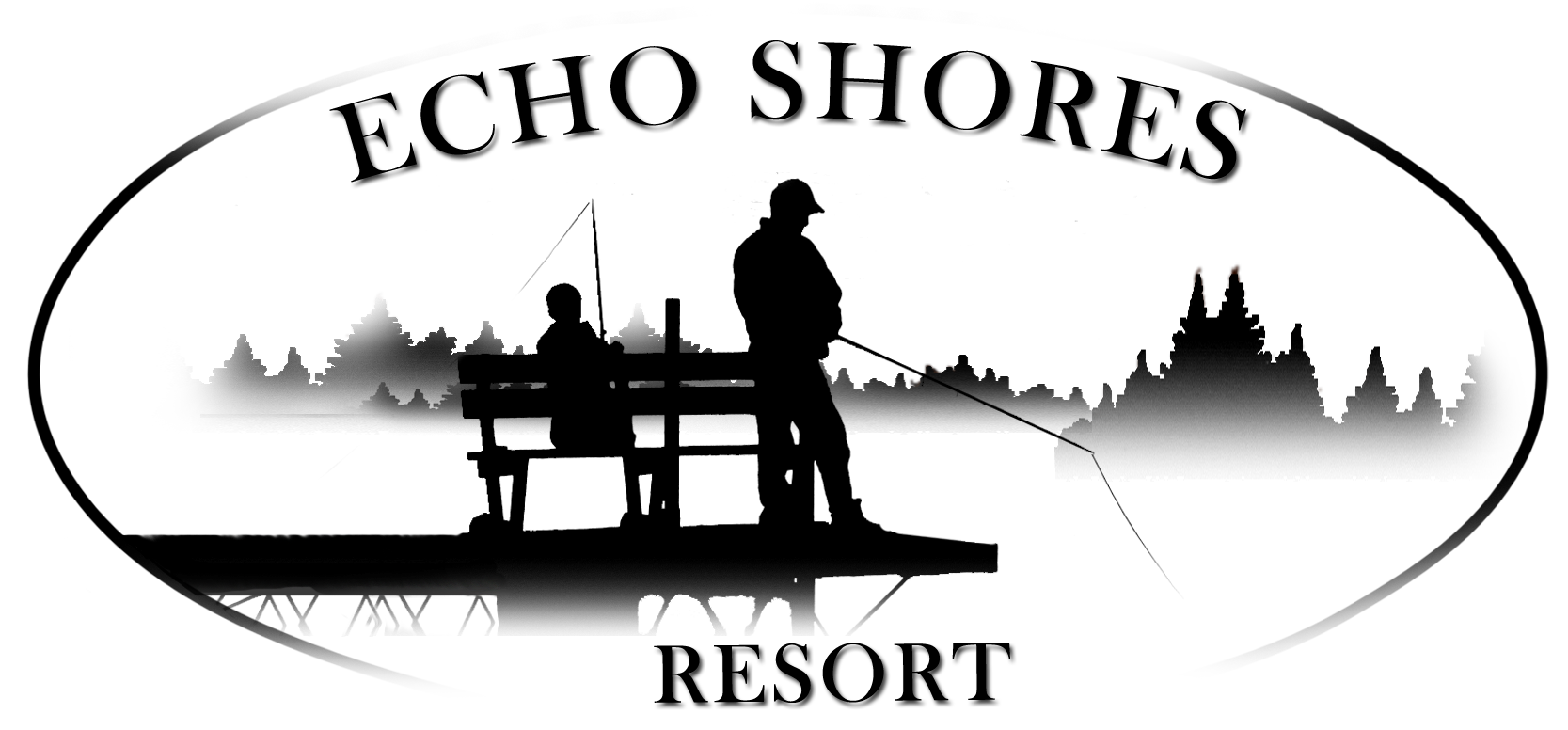 Fishing
Here in the Northwoods we take our angling very seriously…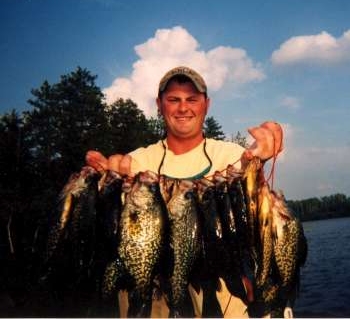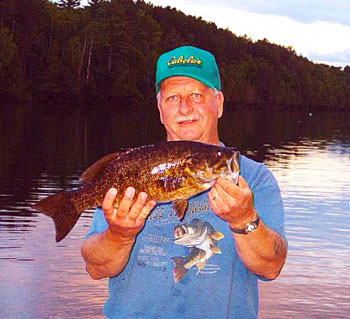 …and Echo Shores Resort is the place to help you make it happen!
Fishing, Fishing & More Fishing!
Little Long Lake is a very private lake with crystal clear water. The 300-acre lake is filled with walleye, northern pike, smallmouth bass, largemouth bass, black crappie, and bluegill, with the DNR stocking the lake every two years with walleye. The average fish surveyed was 4.3 lbs and were larger than other area lakes, most likely due to the presence of smelt, a prime forage minnow. A 45 rod portage connects Little Long to Burntside Lake, and a 270 rod portage connects it to Bass Lake.
Fishing Day Trips
Little Long Lake is centrally located, allowing anglers a multitude of fishing opportunities in the Ely Area. Just ¼ mile beyond the resort is the portage trail into Bass Lake, Low Lake, Dry Lake, and High Lakes!
Fishermen can access Bass Lake by use of our canoes and portage wheels. The portage from Little Long is 270 rods and is a wide, flat trail; once on Bass Lake you can find great fishing for small & largemouth bass, walleye, northern pike, crappies and bluegills.
A short portage from Bass to Low Lake will find the same fish species as Bass but you may also choose to portage from Bass Lake into Dry or High Lakes and sample some great stream trout fishing. These two lakes have been stocked with Brook Trout, Rainbow Trout, Brown Trout, and Splake (a fast growing cross between a Lake Trout and Brook Trout).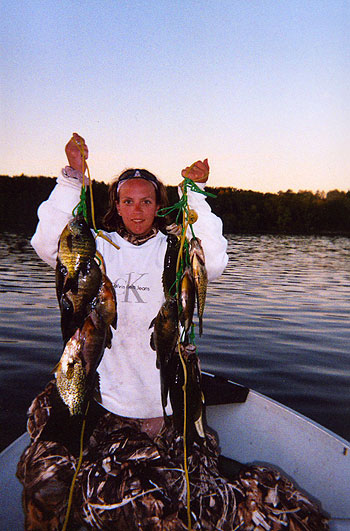 Bringing your own boat and want to explore some other fishing lakes during your stay?
Within 10 miles of Little Long Lake you will find nice boat launches on Shagawa Lake (bass, northern, and walleyes), Nells Lake (walleye, northern pike, panfish), Burntside Lake (Lake Trout, smallmouth bass, walleye, northern pike), Fenske Lake (bass & panfish), Fall Lake (walleye, crappie, northern pike), Cedar Lake (walleye), and the White Iron Chain of Lakes (walleye, crappie, pike, bass).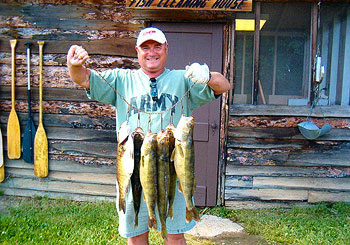 Want to strap a canoe to your vehicle and head off into some more remote lakes?
The Echo trail is adjacent to the Boundary Waters Canoe Area and Superior National Forest and has many options for canoe angling. Grassy Lake and Picket Lake both offer great options for crappies & bluegill, walleye, northern pike, and bass. There is a 120 rod portage off Forest Service Rd 459 leading into Grassy and at the very end of the 459 Rd, you will have find E-Z access into Picket Lake.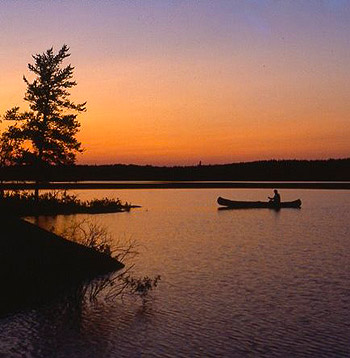 Just a couple more miles up the Echo off the North Arm Rd is the 140 rod portage into Slim Lake which offers good mid-summer action for bass & walleye. Hanson Lake is also easily accessible and is another nice option for anglers looking for brook and rainbow trout.
If you're really looking for some adventure and don't mind working a little harder for some great bass action, you may want to fish Little Bass Lake. This small lake is 3 portages deep into the BWCAW and is accessed via North and South Hegman Lakes. There are a total of three portages into this lake (120 rod, 15 rod, and 180 rod) once there you'll find consistent action for pike and bass, and be sure to paddle by the large rock outcropping on North Hegman and check out the Native American pictographs.
Still haven't had your fill of great fishing, have a hitch on your vehicle, and want to explore even more lakes
We have small fishing boats on trailers available for rent allowing you the flexibility to be more mobile. A few lakes that you may want to hit include Ed Shave Lake (walleye & northern pike), Nell's (walleye, pike, and panfish), Picket (walleye, pike, bass, panfish), Wolf (bass, pike, walleye, bluegills), Robinson (pike), Twin Lakes (pike, large & smallmouth bass, walleye, and panfish) and you'll surely want to consider Basswood Lake.
Basswood Lake is located entirely within the Boundary Waters Canoe Area, however small motor boats are allowed daily by permit. Permits for Basswood should be reserved well before you plan to arrive as they are on a first come first serve basis and most weeks throughout the summer months these permits are sold out. There are 2 entry points into this lake…Jackfish and Pipestone bays of Basswood are accessible by use of portage wheels and a smaller 14'boat w/ 10hp motor.
You may also access this lake via Prairie Portage right on the Canadian Border. There is a portage service available here for a minimal fee and a 16'boat w/ 25hp motor is better here as you will likely cross big water to access the better fishing areas. Fishing here can be excellent for smallmouth bass, walleye, northern pike, and crappie but remember permits are required here so please plan ahead.